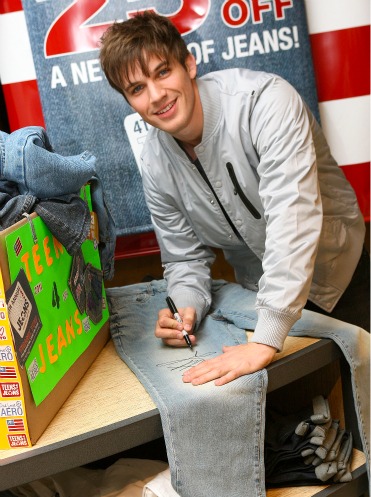 A rising Hollywood star gets lots of looks from the young ladies when he takes his jeans off, but he's getting well-deserved attention for donning his jeans for a good cause.
Matt Lanter, star of "90210" and the thriller flick "The Roommate," was the center of attention with adoring fans at Aeropostale in the Westfield Pavilion on Wednesday to support the store and its DoSomething.org's 4th annual "Teens for Jeans" initiative.
Lanter joined his "90210" co-star Jessica Lowndes for the special appearance for a special cause. As the spokesman the campaign this year, he helps collect jeans for homeless teens in the U.S. and Canada. Fans flocked onto the scene with jeans in tow to donate to support his nonprofit work as well as lining up for a chance to meet the handsome 27-year-old actor from Atlanta.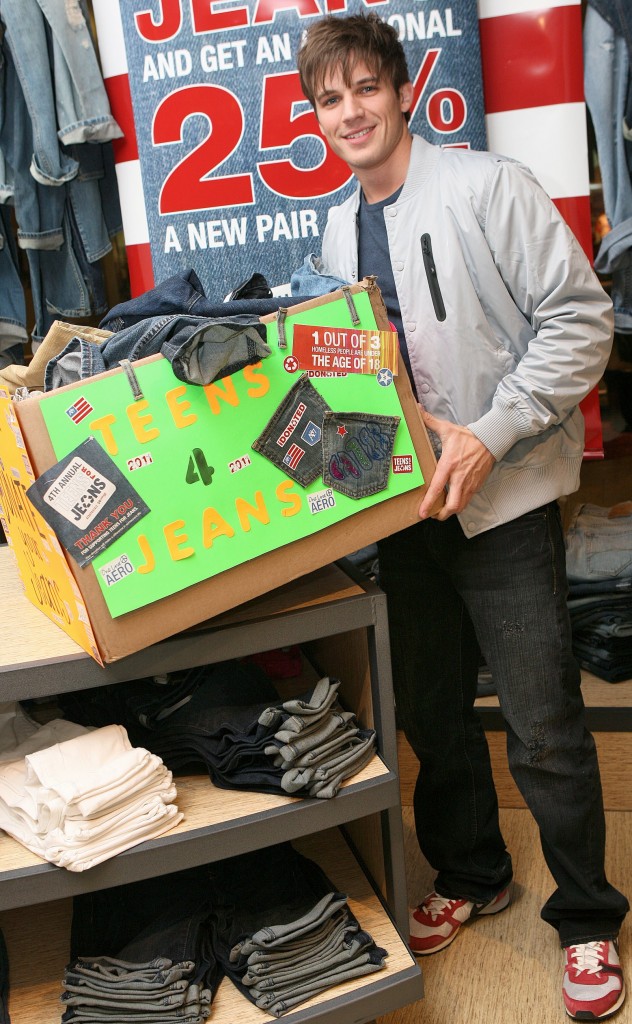 The actor is encouraging his fans and other members of the community to help the "Teens for Jeans" program collect 1 million pair of jeans for homeless teens. "Did you know that one out of every three people who are homeless teens in America?" Lanter asks.
He hopes the initiative raises awareness about youth homelessness by inspiring teens across North America to donate gently used jeans, which will go directly to local youth shelters in their communities. Last year's campaign, spearheaded by Twilight's Ashley Greene and Justin Long, collected more than 620,000 jeans and sent 200,000 to Haitian relief.