;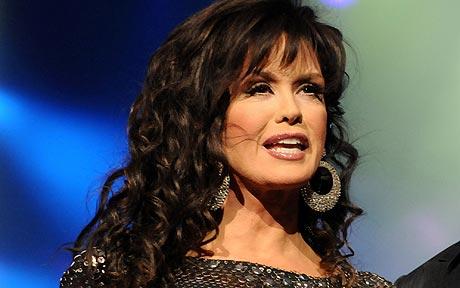 Marie Osmond, 51, remarried her first husband Stephen Craig, 54, at a Las Vegas Mormon Temple on Wednesday.
In a statement to People Marie said, "I am so happy and look forward to sharing my life with Stephen, who is an amazing man as well as a great father to my children."
Marie married Craig a former college basketball player at Brigham Young University in Provo,Utah in 1982 she was 22 and he was 25. They later divorced in 1985.
Osmond's nuptials were held on the birthday of her late son Michael who jumped from a Los Angeles balcony  last year and her mother Olive who also shared the same birthday.
Marie wore the same dress designed by Ret Turner she wore at the couple's first marriage 30 years ago.
Marie and Steven have one child together Stephen Craig Jr., 28 and seven other children, two with ex husband Steven Blosil and five children they adopted together.