;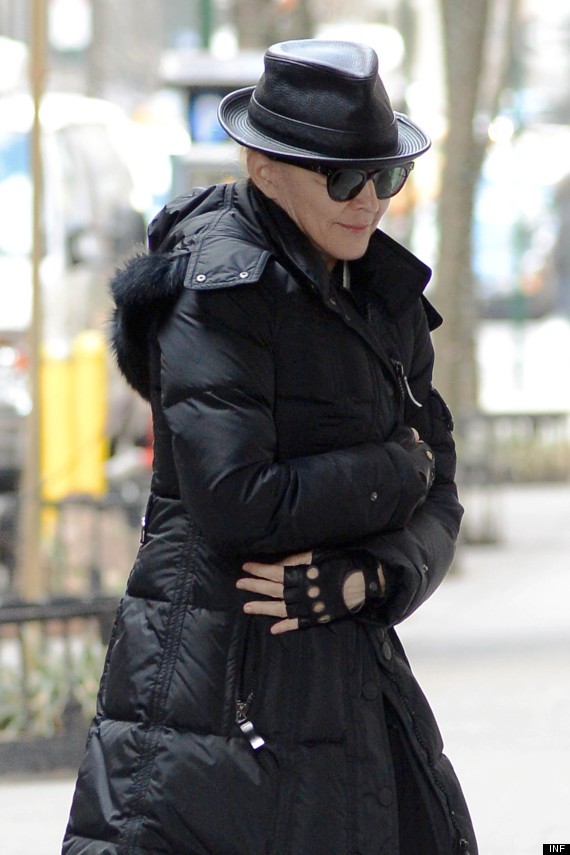 Madonna,54, stepped out in New York City on her way to the Kabalah center in Manhattan with her kids David and Mercy this past weekend.
The pop superstar was barely recognizable wearing a heavy black coat, black fedora, hair tucked under it, black shades and no make-up.
The singer recently presented Anderson Cooper with GLAAD's Vito Russo Award dressed as a Cub Scout lashing out against the Boy Scout's ban on gay members.