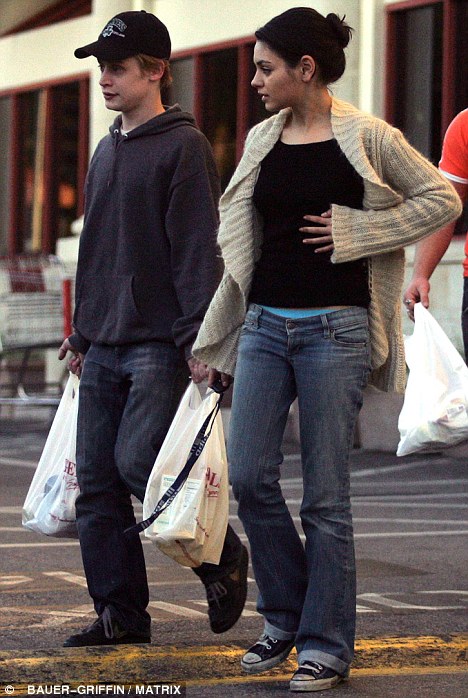 According To The MailOnline:
Black Swan actress Mila Kunis has split from Home Alone star Macaulay Culkin.
The Golden Globe nominated star and Culkin were together for eight years before parting ways.
'The split was amicable, and they remain close friends,' a spokesperson said told New York Post's Page Six.

According to a source the pair had broken up months ago but decided to kept it quiet while the 27-year-old promoted Black Swan.

Mila had previously spoken about her fear of settling down with Macaulay, 30, revealing to BlackBook in December 2009 that marriage probably wasn't for her.