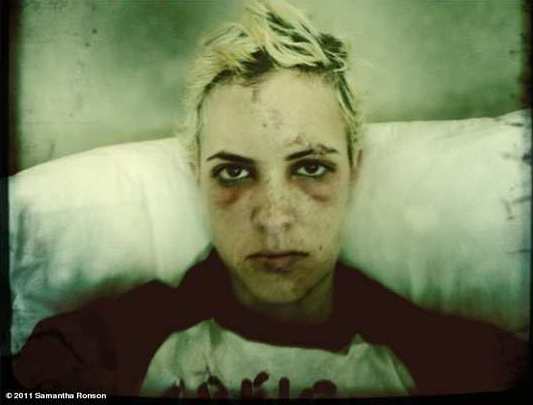 Celebrity DJ and frequent companion of Lindsay Lohan took a nasty spill from her bike early Saturday morning in Venice,CA.
Ronson had just completed a gig at The Brig a bar in Venice and on her bike ride back home a car came out of nowhere and Samantha swerved to avoid a collision and  ended up on the pavement with some serious bruises.
Samantha tweeted the above picture out of her injuries and is now recovering at home.