;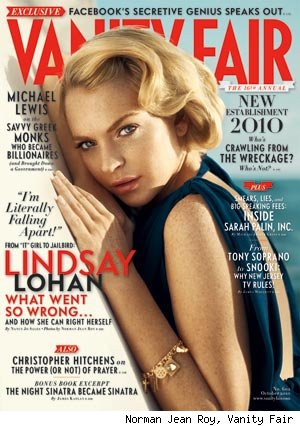 The Los Angeles Police Report that details Lindsay's alledged pilfering of a $2500 necklace from Kamofie & Company Jewelers in Venice Beach has inconsistencies that challenge the store owners credibility.
According to TMZ:
The jeweler first told cops Lindsay had been in the store three times before the alleged theft — looking at the necklace in question. The next day, the jeweler changed her story and said it was actually a ring Lindsay had been eyeing on previous visits and never looked at the necklace.

And there's another inconsistency. According to the report, on January 23, the owner told cops, "The surveillance video revealed that as Kaman [owner] was talking to Lindsay's male friend, Lohan reached up to her neck area with both hands, removed the store necklace, and placed it inside her black Chanel bag."

But the next day, the owner changed her story, saying Lindsay walked out of her store with the necklace around her neck. The reason for the inconsistency — the owner claims she reviewed the video on a different monitor the second time and saw it differently.

The jewelry store owner's credibility is crucial because Lindsay claims the owner loaned the necklace to her.