;
The Los Angeles District Attorney's office will formally charge 'Mean Girls' star Lindsay Lohan with felony grand theft for allegedly taking  a $2500 necklace from  a Venice Beach,CA jewelry store not far from Lindsay's home.
Sources close to the LA District Attorney's Office say that Judge Keith Schwartz will revoke Lindsay's probation Wednesday which stems from a previous  2007 DUI in Santa Monica.
The prosecutor will be asking for Lindsay to receive 6 months in jail for her probation violation which will be in addition to any time she would receive for a conviction on the jewelry charge.
After Lohan's arraignment she will be  immediately  taken into custody at the Airport Courthouse in Bel Air, after which her bail bondsman will pay her bail set between &75,000 & $100,000.
In the recent past Lindsay has been accused of several other incidents where high dollar merchandise belonging to a friend and a graduate student and another necklace on a magazine shoot went missing while in close proximity to the actress .
In May of 2008 a New York City graduate student sued Lindsay claiming Lohan took her $12,000 golden sheared mink coat while in a nightclub in January of that year. Maria Markova the plaintiff in the lawsuit stated that Lindsay had been sitting next to her in a club and the next time she saw her coat was on Lindsay in an OK Magazine article. The incident was later resolved with Lindsay returning the coat to Markova.
Another incident in April of 2010 a friends $35,000 Rolex was left at Lohan's home and was never returned to the owner. Photographic  evidence of Lindsay wearing the alleged watch was seen in the preceding months but charges were never filed. The actress was interviewed by the LAPD but she denied all involvement in the matter. To date there has been no resolution of the missing watch.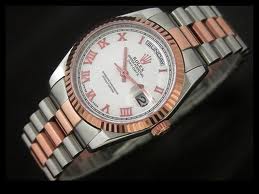 After Lindsay completed a June  2009 Elle Magazine shoot in London Scotland Yard was informed of the theft of a necklace and earrings worth more than $400,000 from the photo-shoot studio. Lindsay was questioned by the LAPD concerning the missing jewels but no charges were ever made.
A spokeswoman for Elle U.K. released a statement exonerating the 22-year-old star. "I can confirm on behalf of Elle magazine, that items of jewelry went missing from an Elle photoshoot … and the matter is now being investigated by the police," she states. "Elle has no reason to believe that Lindsay Lohan was in any way responsible and has no further comment to make."