;
Lindsay Lohan met with her attorney Shawn Holley yesterday and she will not be accepting the plea deal offered by the judge on her felony grand theft case.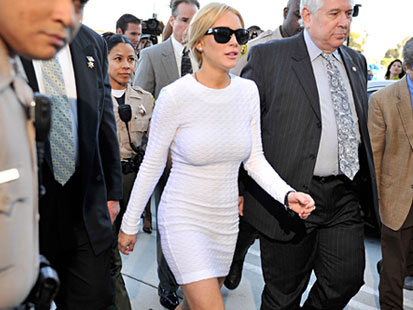 Lohan's case has been assigned to Judge Stephanie Sautner who's considered a tough judge and Lindsay is scheduled to appear before her on April 22 for a preliminary hearing.
The "Mean Girls" star could face jail time before her trial if the judge determines she violated her probation in the Betty Ford Center incident or prison if convicted of grand theft.