;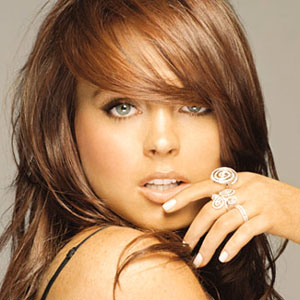 Lindsay Lohan has settled her $100 million lawsuit with E-Trade where she alleges an E-Trade commercial modeled a "milkholic" baby named Lindsay violated her privacy. The terms of the settlement were not made public but it is believed that Lohan was given a substantial cash settlement.
According to the New York Post:
In the ad, a baby boy apologizes to his girlfriend through a video chat for not calling her the night before because he was on E*Trade. The camera switches to the girl, who asks suspiciously, "And that milkaholic Lindsay wasn't over?"

It then switches back to the boy, who uneasily replies "Lindsay?" before another baby girl, presumably Lindsay, moves into the frame and asks, "Milk-a-what?"

E*Trade's ad was part of a series featuring babies who play the markets. It was shown in this year's Super Bowl, which Nielsen media said drew a record 106.5 million U.S. viewers.
"The New York case is Lohan v. E*Trade Securities LLC et al, New York State Supreme Court, New York County, No. 601016/2010."