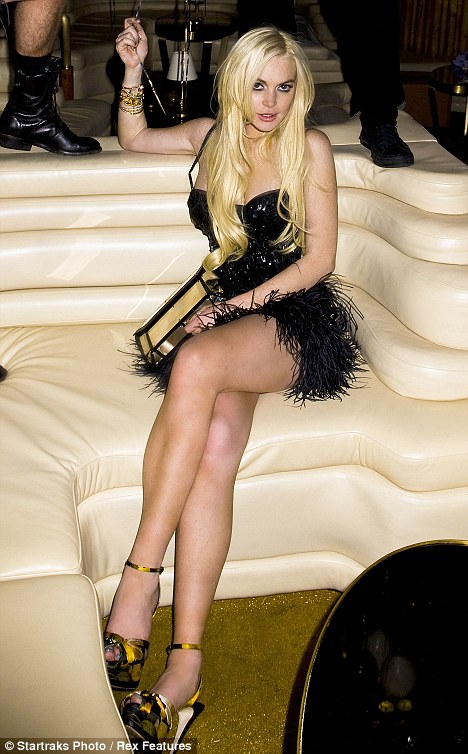 Lindsay Lohan, 25, was in town this week for New York Fashion Week and she made quite a splash during the Cynthia Rowley show at The Stage in Lincoln Centre. Lohan reportedly went ballistic when photographers tried to take pics of the actress inside the event, throwing a full glass of liquid at them.
One attendee on twitter wrote, "Wow. Lindsay Lohan is as trashy as they always say,' wrote one attendee on Twitter.
'She threw drinks and glasses to me as we tried to take a shot for @vmagazine." 
Lindsay also made quite the entrance to Cynthia Rowley show as she was accompanied by a man dressed as a pirate. Fashion blog Fug Girls described Lohan's arrival saying,  "a platinum-and-orange waif in tiny trousers, massive shades, and hypnotically puffy lips burst forth from backstage, hustling to a front-row seat with ruthless efficiency (and several security guards).
"For one glorious, confusing moment, we — and, we later learned, everyone in the rows around us — thought this walking creamsicle had to be Donatella Versace."
"Then, the entire room full of journalists sat ramrod straight and let out excited, disbelieving, four-letter expletives as we all realized this was actually Lindsay Freaking Lohan.'"