;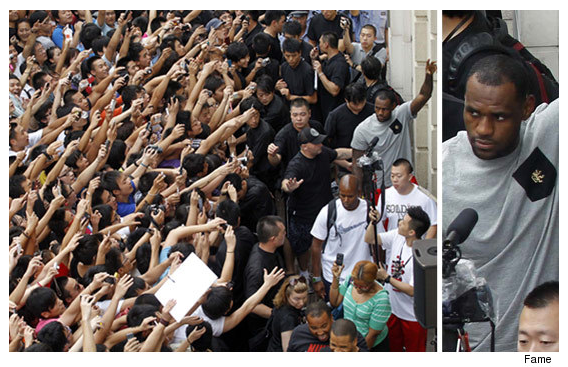 Basketball Star LeBron James of the NBA Miami Heat is visiting China during his summer hiatus and will be meeting locals in 3 Chinese cities. He will be stopping in Chengdu, Xian, and Shanghai over the following six days.
James was greeted by a swarm of fans trying to take his picture in Shanghai on Wednesday and will later move onto Chengdu and Xian.
During a stop in Taipei, Taiwan on Thursday Aug 11 James held a basketball clinic for young Taiwanese orphans and posed for a group photo with the teenagers.