;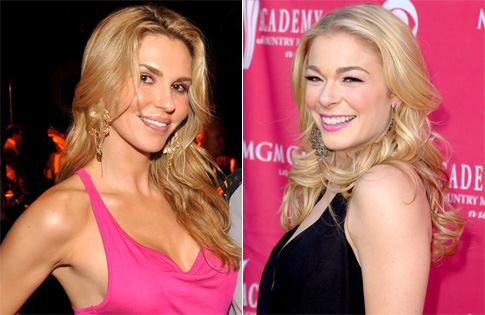 Eddie Cibrian's ex Brandi Glanville had a twitter smack down with country song bird LeAnn Rimes.
Brandi was unhappy that Rimes wanted to sing in her son's class at school.
"At times I feel like they are blaming me, although I don't really quite know why, but I understand it is a process and that our sons have to come first, Brandi said."
Brandi tweeted: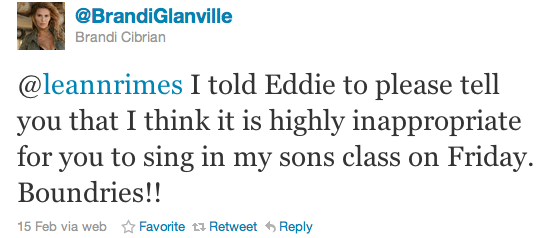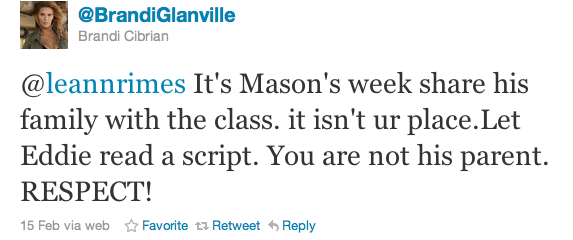 Eddie Cibrian and Brandi Glanville ended their 8 year marriage after Glanville discovered Eddie and LeAnn were having an affair.
In response to Glanville's tweets LeAnn responded, "I have asked once and would hope my fans would please respect my wishes…please do not retweet me anyone else's drama," Rimes wrote.
"Me being a step mom," Rimes said, "now it's even more my responsibility."
Eddie and Brandi have two sons Mason and Jake.