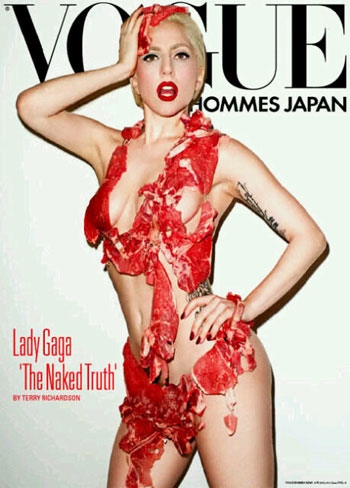 Has Lady Gaga gone too far with her latest outlandish photo shoot for Vogue Hommes Japan?
"Though Gaga, 24, has yet to comment on her eyebrow-raising photo shoot, it's not a surprise that PETA is none too pleased with her new look.
Oh, Lady Gaga's job is to do outlandish things, and this certainly qualifies as outlandish because meat is something you want to avoid putting on or in your body," PETA's President, Ingrid Newkirk, told the Daily News."
Love ya Gaga but using raw meat as fashion  sends the wrong message in society as to how we treat animals!