;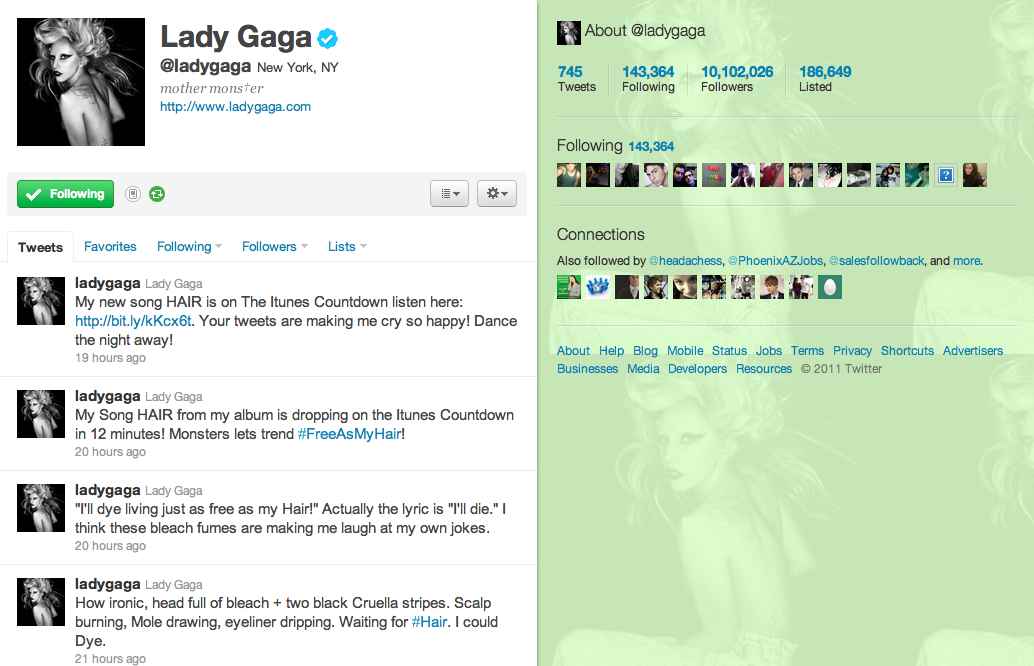 On Sunday Lady Gaga became the first person on Twitter to reach 10 million followers, beating out Justin Bieber by 40,000.Lady Gaga tweeted, "10  Million Monsters!" "I'm speechless, we did it! It's an illness how I love you. Leaving London  smiling."
By the next day, Gaga had added another 68,000-plus followers.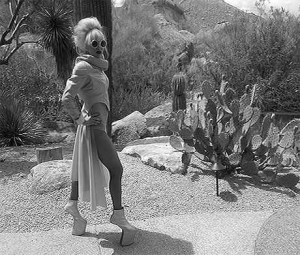 "I just want to be free, I just want to be me, and I want lots of friends that invite me to their parties," Gaga tweeted. "I don't wanna change, and I don't wanna be ashamed. I'm the spirit of my Hair, it's all the glory that I bare. I am my #Hair."

Gaga has been posting lyrics to her next single, "Hair" which was released on Monday. Last week her third single "The Edge of Glory"  was released from her forthcoming CD "Born This Way" that drops on May 23.