;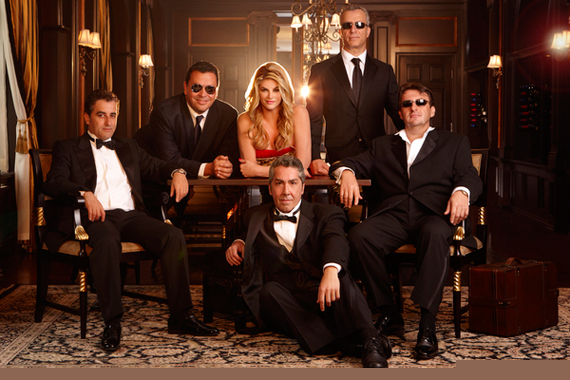 Kirstie Alley has lost 50 pounds in part to her show "The Big Life" with 30 more to go and she says she's having the time of her life.
Recently Kirstie admitted she topped the scales at 230 when she appeared on Oprah wearing a bikini she was at 143.
"Me and my Italian men friends," she tweeted with the photo above.