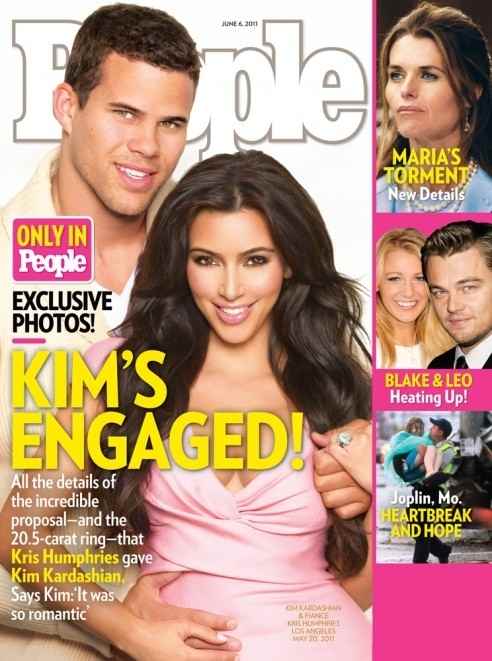 Serial dater Kim Kardashian will finally make it down the aisle with her New Jersey Nets forward Kris Humphries her boyfriend of six months.
Humphries surprised Kim in her Beverly Hills home on May 18 waiting in her bedroom on bended knee with the words, "Will You Marry Me" written in red rose petals.
"I didn't expect this at all," Kardashian, 30, tells People in an exclusive interview of the romantic, surprise proposal. "I was in such shock. I never thought it would happen at home, and I never thought now."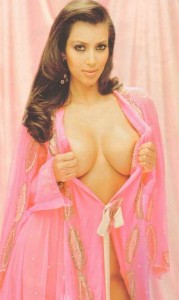 Kim will walk down the aisle with an eye-popping 20.5 carat Lorraine Schwartz diamond. "I just knew I wanted it to be big," says Humphries, 26.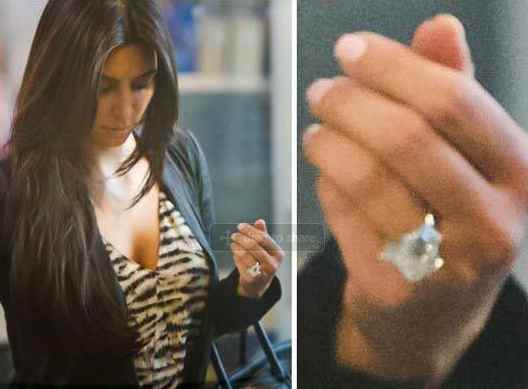 "Kris really didn't want a big celebration, but he had jokingly told my mom he'd be fine if there were mini-horses there," says Kardashian with a laugh. "Later that night at the party, my mom brought out two mini-horses, covered in glitter, for us! It was hysterical!"