;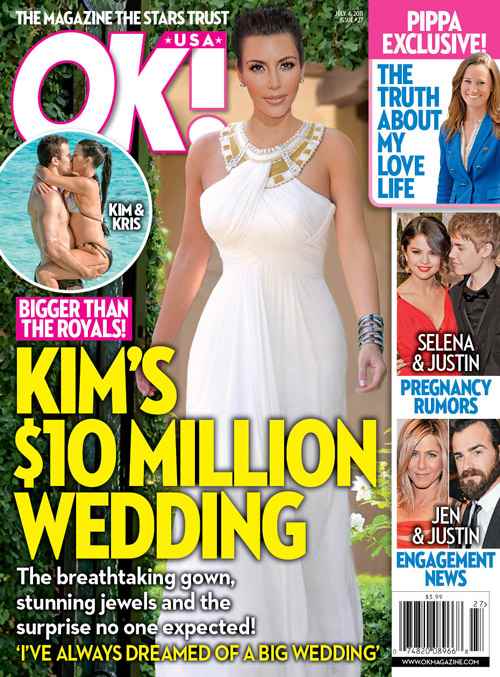 Neither Kim Kardashian , 30, nor fiance Kris Humphries, 26, smoke and are light drinkers but that didn't stop the couple from adding a $840 ashtray and 24 Baccarat Champagne flutes each costing $130.00 to their wedding registry at Geary's in Beverly Hills.
At the top of the list is a $7850 Cosmos crystal vase and every newlywed needs a $375.00 Baccarat candy jar to put their Jelly Bellys in.
And who can do without $1250 vegetable server with matching butter knife $520.00 and carving fork for a reasonable $780.00.
With her extensive wedding registry the reality star will have plenty of Baccarat to store her 20.5 million engagement ring in.
The couple started dating in December 2010 and were engaged in December 2010 leaving many a little stunned Kardashian would walk down the aisle so quickly after years of serial dating.
Khloe Kardashian joked that her sister Kim's wedding is 'going to be royal wedding number two!'
To top off their list of luxuries the lovebirds are requesting $38,000 worth of Torchon dinner place settings which is desperately needed for those large Kardashian family holidays,  Bed, Bath and Beyond just doesn't cut it.
After seeing their list of must have registry items maybe a little reality is due for this talented entertainer. Kim and family give new meaning to "Keeping Up With the Kardashians.
I