;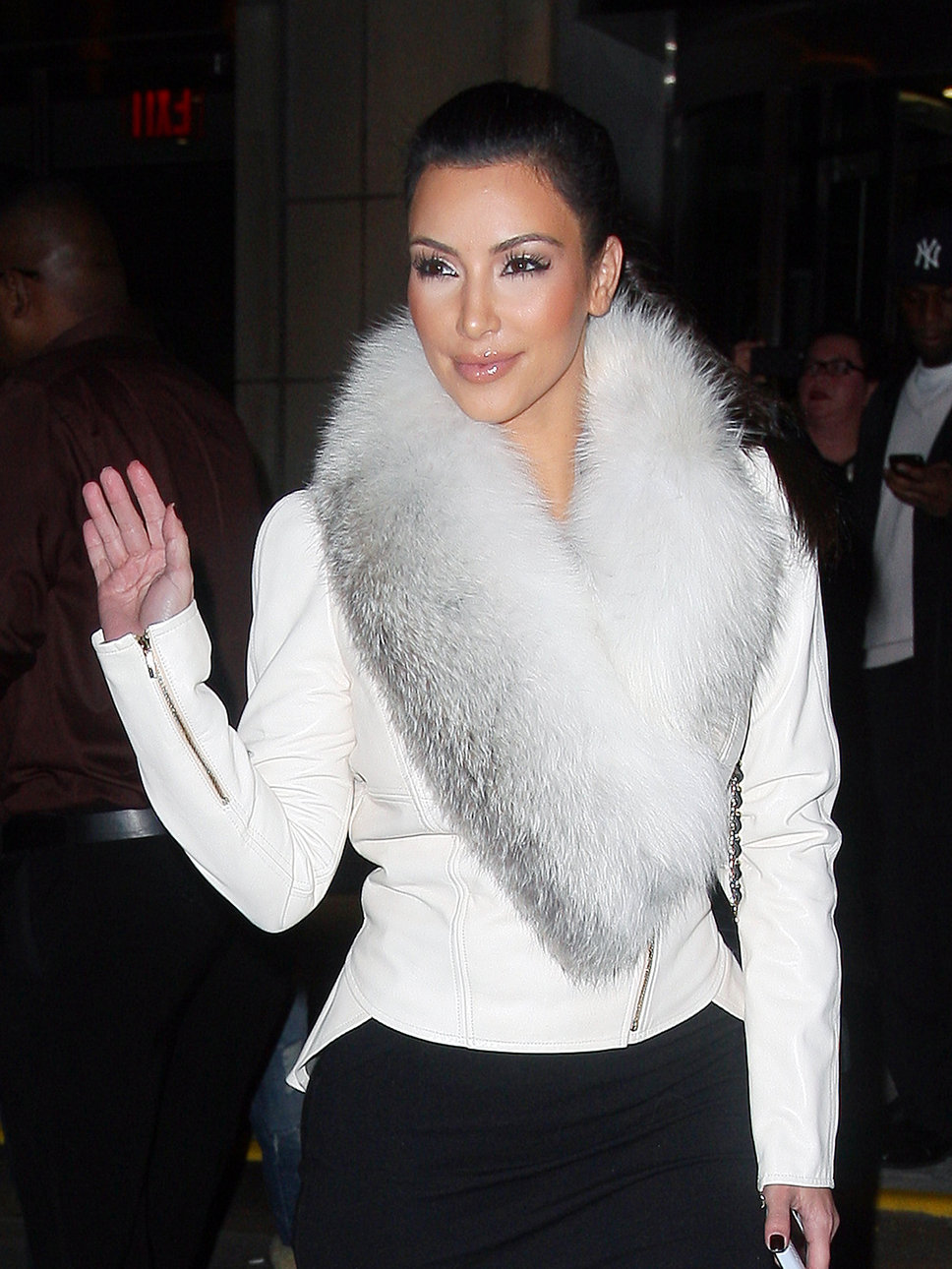 During Kim Kardashian's 72 day marriage the reality star would nag her fiance Kris Humphries about his two dogs, Gizmo a Yorkshire terrier and his Chihuahua Brodi because he allowed the dogs to sleep in their bed and Kim wanted the small dogs put outside.
"Kim doesn't like dogs at all, but did love to have her picture taken publicly with Kris' dogs though when they were together," a source close to the situation tells RadarOnline.com. "The dogs were a constant source of stress during Kim and Kris' relationship. Kris has had the dogs since they were puppies and he has loved them like his children. Kim wanted the dogs to be kept outside whenever they were together. Kris wouldn't allow it because they are small dogs and aren't outdoor dogs. Kim thinks dogs are dirty and messy, and she is a complete neat freak."
"No! They cannot sleep on my bed!" she exclaimed when Humphries invited his pups to join them between the sheets. "Kris, they're not allowed in my bed! That's silk right there!"
The next morning, when Humphries put Gizmo on the kitchen counter to "pull his eye boogers out," Kardashian expressed her displeasure with her new bed-mates. "Things are so good that you're just trying to make up something," Humphries told her, but she insisted.
"Kim wants to put my dogs in crates," he said. "Like, come on. She's used to being on her own and having things her way. This is a part of marriage. We compromise."