;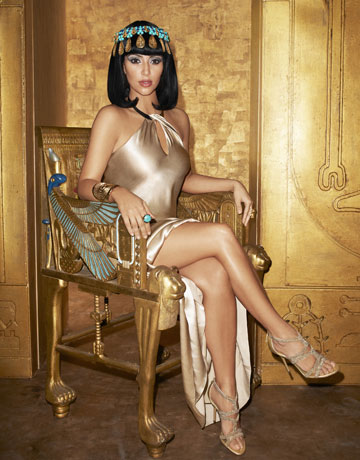 Kim Kardashian pays tribute to one of her idols, Elizabeth Taylor and channels Cleopatra in the March Harper's Bazaar.
Kim also sat down with the legendary actress for a lengthy interview,Taylor said:
"I never planned to acquire a lot of jewels or a lot of husbands. For me, life happened, just as it does for anyone else. I have been supremely lucky in my life in that I have known great love, and of course I am the temporary custodian of some incredible and beautiful things. But I have never felt more alive than when I watched my children delight in something, never more alive than when I have watched a great artist perform, and never richer than when I have scored a big check to fight AIDS," Taylor answered.




Kardashian continued, "You have starred in movies with some of the dreamiest men of all time: Rock Hudson, Montgomery Clift, Marlon Brando, James Dean, Paul Newman, Michael Caine, and Warren Beatty. Who else would you have loved to work with?"

"I love Johnny Depp, and I love Colin Farrell — both brilliant, nuanced actors with great range," Taylor said.
Taylor filmed the history making picture Cleopatra in Egypt during 1963 where she met her twice married husband Richard Burton.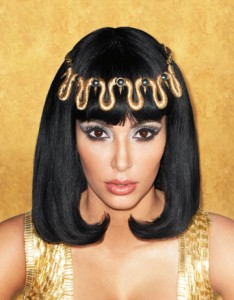 Despite being a critical failure, it won four Academy Awards. It was the highest grossing film of 1963, earning US $26 million, yet made a loss due to its cost of $44 million, the only film ever to be the highest grossing film of the year yet to run at a loss.