;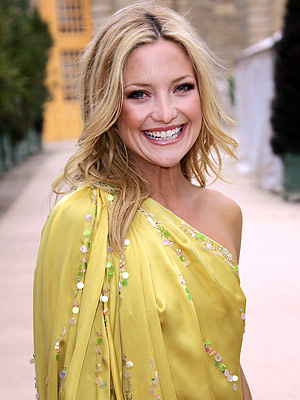 Kate Hudson's estranged dad, the ex-husband of superstar Goldie Hawn, is lashing out at his daughter with the stinging claim that the actress is refusing to visit her dying grandmother.

Speaking exclusively to RadarOnline.com, Bill Hudson has accused the pregnant How to Lose a Guy in Ten Days star of neglecting her 88-year-old grandma, who is battling Alzheimer's disease.

"I have called Kate and texted her dozens of times begging her to help her grandmother, but she hasn't responded to me," said Bill, who is shopping a tell-all book about his marriage to Hawn.

"She became very sick about a year and a half ago, and the whole family pitched in because it's very expensive to care for her.

"Kate doesn't have to talk to me and she doesn't have to give her a dime of her millions. All I want is for her to call and say, 'Hi grandma', before it's too late."

Despite having not spoken to Kate in over seven years, Bill says he heard about her pregnancy with her Muse rocker boyfriend, Matt Bellamy, weeks ago.