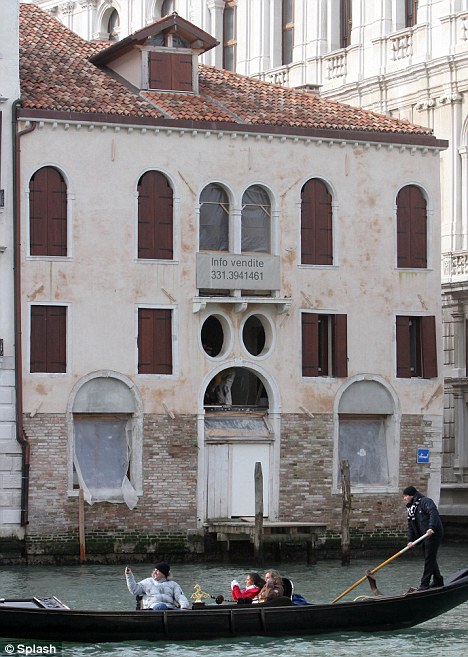 Johnny Depp has bought a £8.58million palazzo in Venice after falling in love with the city last year.
The actor, 47, spent several months in the Italian tourist hotspot while filming The Tourist with co-star Angelina Jolie last year.
And it appears he was so taken with the City of Bridges, he won a bidding war for the 17th century Palazzo Dona Sangiantoffetti.

The Palazzo overlooks the Grand Canal and is situated in the Santa Croce area of Venice
According to local newspaper La Nuova Venezia, the Hollywood star outbid an Arab prince for the empty building for 10million euros.
The Palazzo is one of the only available buildings overlooking the Grand Canal and is situated in the Santa Croce area of Venice, not far from the Santa Maria Mater Domini Church.

While it needs some restoring, it includes high decorated ceilings, a roof platform and ornate columns.
'My experience of Venice really happened between 10pm and 2am  stated Depp, when the streets closed and I was able to walk around and experience the poetry of Venice, the ghosts of Venice, all those wonderful dark alleys.
'For an actor being able to film within the confines of that magical city certainly helps… The city's magic shone through completely.'
Although based at a 50 acre farmhouse in France, the Depp family also own homes in Hawaii, West Hollywood, Somerset and a 45 acre island in the Bahamas.