;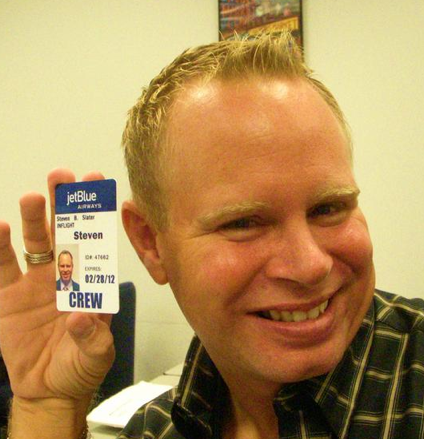 Former Jet Blue Flight Attendant Steven Slater has agreed to a psychological evaluation as a condition of a possible plea deal in the works. Slater is charged with reckless endangerment, criminal mischief and criminal trespass which could result in a 7 year jail term if plea negotiations fail.
"We've had some discussions with the D.A., we hope to continue those discussions to favorably resolve this matter for Mr. Slater," defense attorney Daniel J. Horowitz said outside the courthouse.
Horwitz said his client was taking the matter very seriously and said he had been under tremendous pressure because of his terminally ill mother, recently deceased father and health problems of his own, according to the Associated Press.
He said he was hoping prosecutors would take into account Slater's "long-standing and well-regarded reputation in the industry."
Queens D.A. Richard Brown told reporters Slater's sentence could be community service, it could be medical or a stress-related intervention.