;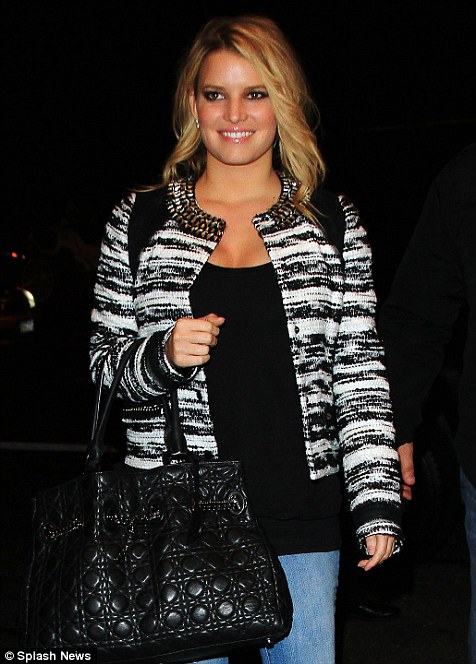 Jessica Simpson was channeling a mature ladies look while out and about in New Your City this past weekend. Even while sporting her frumpy new style to cover her expanding figure Jessica seems happy and healthy as her new relationship with boyfriend  Eric Johnson continues to blossom.
"Posting a picture of the two of them on her Twitter, Jessica added the caption 'Damn I'm lucky!'
In the photo, Jessica is wearing a sexy red dress and gazing up admiringly at her smiling football player man.
She and Eric started dating this May, three months after he split from his wife.
And according to sister Ashlee, Jessica couldn't be happier."