;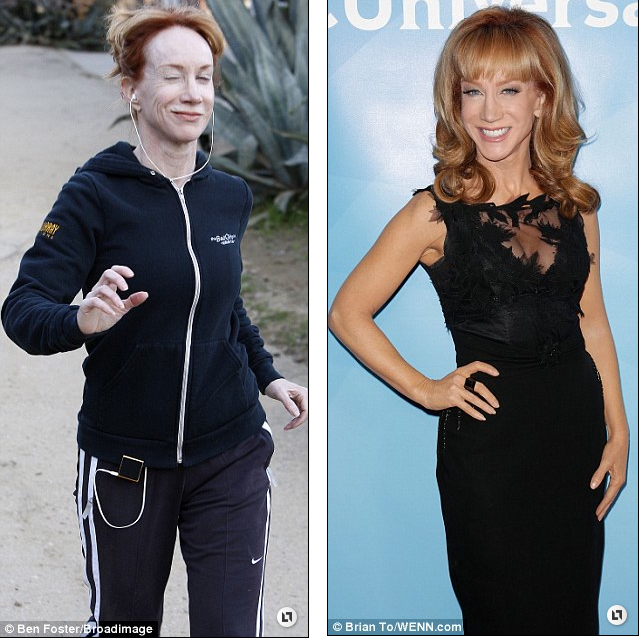 Kathy Griffin,52, took a make-up free hike in the Hollywood Hills dressed in a black track suit listening to music on headphones as she ran up the steep hills. Kathy was outpacing runners half her age as she jogged up a step dirt track in the Hollywood heat.
Later that evening Griffin slipped into a clinging black dress showing off her toned figure at the NBC Universal's 2013 Winter TCA tour at the Langham Hotel in Los Angeles on Sunday.
Kathy is still reeling from the criticism of her New Year's Eve co-hosting with Anderson Cooper as she joked about giving Cooper oral sex on camera.
Despite the backlash, the actress went on the David Letterman show and said: 'If you think this is the part where I'm going to apologise for trying to go down on Anderson Cooper you are sorely mistaken.'
She added: 'I tried, ladies and gays, I tried for you.'