;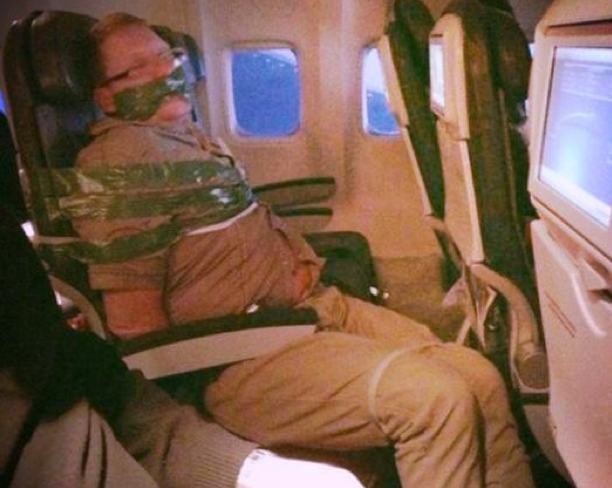 Duct tape can be your friend but not in this use. Unfortunately an unidentified man bound from Iceland to New York was restrained with green duct tape over the weekend after he became enraged  on a flight from Reykjavki.
The passenger repeatedly hit, scream and spit at his fellow passengers after drinking all of his duty-free liquor he carried aboard the aircraft. At one point he choked the woman seated beside him and screamed the plane was going to crash.
The passenger was transported to a local hospital  in the NYC area after the plane landed at John F. Kennedy International Airport.
A spokesperson for the airport said the passenger would not be charged with any offense due to fellow travelers unwillingness to speak with Federal authorities.