;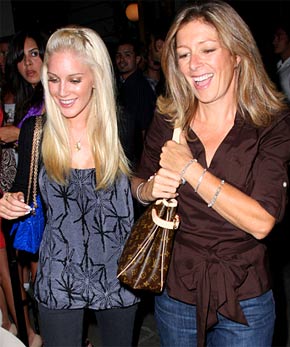 According To US:

Darlene Egelhoff, who famously disapproved of daughter Heidi Montag's drastic plastic surgery, has fallen on hard times.

Struggling to make ends meet since her restaurant closed after 21 years, Egelhoff now cleans houses as a maid in her native Crested Butte, Colo., she tells Inside Edition Thursday.

Egelhoff admits that some of her new employers recognize her from The Hills. "That's very humbling for me and I very much appreciate that experience because I don't ever want to get full of myself and think I'm too good to do anything," she says.