;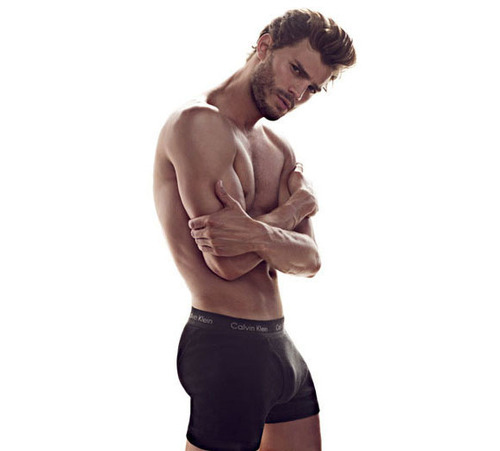 Jamie Dornan's name may not be on the tip of most people's tongue, but his hot face and even hotter physique will be coming to a theater near you.
The hot actor and model who was born in Northern Ireland landed the coveted leading role as Christian Grey of the highly anticipated "50 Shades of Grey."
Dornan began his career as a model for Armani, Calvin Klein and Dion. The 5'11' eye-candy poised alongside models such Kate Moss.
Though not well known in the U.S., Dornan's images frequented many celebrity pages in the United Kingdom as the guy dating British actress Keira Knightley and for his work in the BBC's psychological thriller, "The Fall."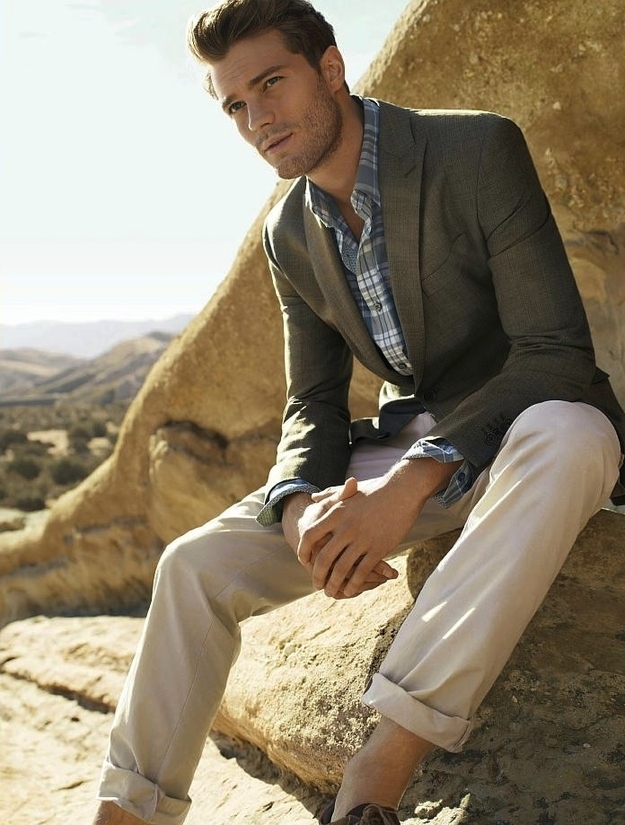 Dornan got the nod to play the sexual adventures of the business magnate after "Sons of Anarchy" actor Charlie Hunnam stepped away from the leading role in October citing personal reasons and a conflicting schedule, Dornan, 31, is a brilliant choice to play the leading character of the wildly popular 2011 erotic romance novel by British author E. L. James.
Dornan is winning legions of fans after getting to know him but especially see him. Fans took to Twitter to voice their sheer delight.
Even with the casting change of the leading man, Dakota Johnson is still set to play Anastasia Stelle. The leading actress is the daughter of Melanie Griffith and Don Johnson.
This slideshow requires JavaScript.
Despite the cast shake-up, production is still on track with best-selling trilogy set for filming in Vancouver, British Columbia in December. The film is scheduled for its original Aug. 1, 2014 premier.
But fans won't have to wait that long to catch a glimpse of the erotic film because the first trailer should premier at the Super Bowl in February.