;
Dr. Paul Nassif took time from his busy plastic surgery practice at the Spalding Drive Cosmetic Surgery in Beverly Hills to talk to me about an insurance issue he and lawyers are addressing to protect his practices' reputation.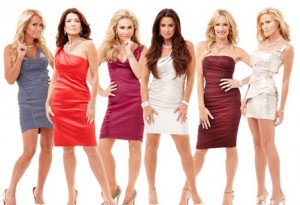 But we focused our time by getting his insights and perspectives of Bravo's hit reality show, "The Real Housewives of Beverly Hills." His wife, Adriene Maloof-Nassif, has become the "voice of reason" among the glitzy and glamourous chaos in the exclusive enclave of Los Angeles.
For a well-regarded doctor and star of a reality show, Dr. Nassif was sincere and down-to-earth during the interview where he also shared his unique perceptions of the many personalities that make the show a runaway success.
Listen to  my exclusive interview via my publicist's London-based audioBoo with Dr. Nassif and hear what he has to say about the public break-up of Kelsey and Camille Grammar as well as the unfortunate yet emotional blow-up of sisters Kyle and Kim in the season finale.