;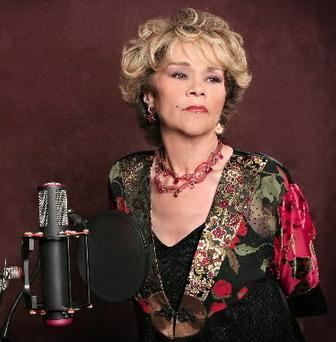 A court battle over the health and financial affairs of R&B icon Etta James has revealed that the 'At Last' singer is gravely ill with leukemia and is suffering from dementia, The Press-Enterprise reports. The news came to light in a civil case between the 72-year-old star's husband and her son, who disagree on who should manage more than $1 million that is being put away for James' home-health costs.

Artis Mills, her husband of 41 years, wants control of the money, but son Donto James is asking the court to assign the duty to a third party, "to avoid present and future family conflict and discrepancies."

James has not performed on stage since early 2010 and caused a stir in 2009 when she went public with her displeasure that she wasn't chosen to sing at President Barack Obama's inauguration. Beyonce Knowles, who portrayed James in a 2008 film, sang 'At Last' instead.

The singer's doctor declared in court documents that James has dementia, as well as an organic brain syndrome, and is currently receiving treatment for leukemia. Dr. Elaine James, no relation, said that James can no longer sign her name or feed and dress herself, but does recognize her husband and children.

She receives round-the-clock care at her home in Riverside, Calif.