;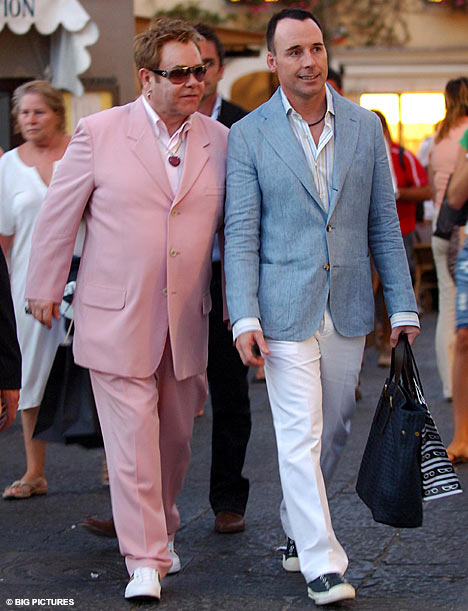 According To Popeater:
Sir Elton John has been named as the father on the birth certificate for his new son Zachary, ending speculation as to whether he or husband David Furnish is the biological father of the little boy, born by a surrogate mother.

"Elton really wanted the child to have his genes," a friend of the singer tells me. "He has a god-given talent and wanted to pass that one to a child. And after years of discussion and thought, Elton and David decided together that Elton's sperm would be used."

The couple chose to have their baby in California because it is the only place in the world where a couple using a surrogate are considered its legal parents even when the baby is still in the womb.