Film icon Elizabeth Taylor amassed a fortune of  between $600 million and $1 billion during her long film career and as a savvy businesswoman.
In 1994 she divorced her last husband Larry Fortensky and her net worth was estimated at $604.4 million. The NY Post estimates that during the 1990's Taylor was earning $63 Million much of the income coming from her fragrance lines, White Diamonds alone brought in $70 million last year.
Taylor also had a $150 million jewelry collection,a large Impressionist Art collection and 18th century antiques and Aubusson rugs which filled her Bel-Air mansion.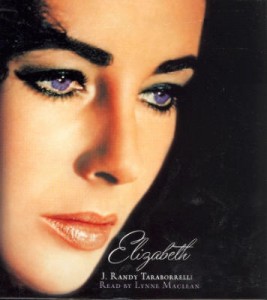 Her large jewelry collection will be auctioned off with proceeds going to the Elizabeth Taylor AIDS Foundations with the rest of her vast fortune split between her 4 children and other charities she supported.
A source close to Taylor said,
"But what is causing all the problems is not the money she made during her life, but rather what should happen to the millions she is going to make after her death."

"The one thing she didn't do was understand that, much like Elvis and Michael Jackson, she might be worth more in death," my source says. "This is what has already started to cause friction between family, business managers and the many charities that meant so much to Elizabeth."
The film star was buried  in a traditional Jewish service at Forest Lawn Memorial Park in Glendale, CA.,  a suburb of Los Angeles. Taylor converted to Judaism in 1959 before marrying Eddie Fisher.