;
As an avid viewer of reality TV, I always wonder how "real" people are on these prolific shows.
Many people are not always what they appear on TV as they try to project an image that may be further from their true, authentic selves. But in our world of instant information and real-time social media engagement, it becomes more obvious now in our Twitter world than ever before.
I bumped into Eddie Judge, the constant supporter and boyfriend of Tamra Barney, star of Bravo's hit show The Real Housewives of Orange County.
In between delicious sushi treats, Judge was sharing tweets with his growing numbers of followers on the hugely popular social network Twitter that seems to have been tailor-made for celebs.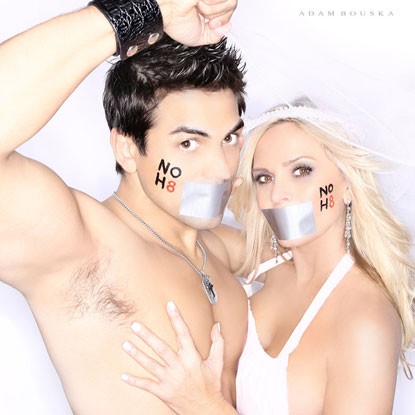 As anyone on Twitter knows, it's fairly easy to spot the inauthentic Twitterers. The high-tech tool is remarkably a high-touch way of connecting with others in  real-time.
The popular new addition to the show was down to earth and genuinely a nice guy. It also doesn't hurt his likability scale that he's been there for Barney during these difficult times that have been captured by TV cameras and aired nationally to the scrutiny and delight of millions of fans throughout the world.
During these times of affairs, secrets, lies and manipulation making headlines every week, it's refreshing that this reality star with Barney are forging into pioneering territory of unscripted reality TV – they are the real deal in the masses of posers.