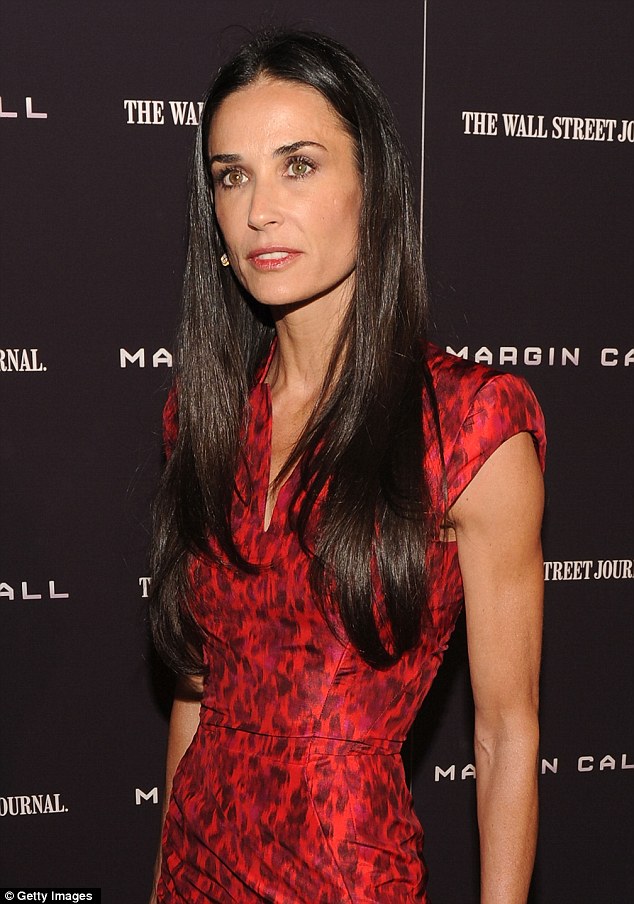 As allegations continue to swirl that Ashton Kutcher had an affair with 22-year-old blond Sara Leal whom he met at a San Diego nightclub in September, Demi's weight  continues to plummet.
Demi, 48, was in New York last night for the premiere of her new film 'Margin Call looking shockingly skinny emphasizing her tiny frame.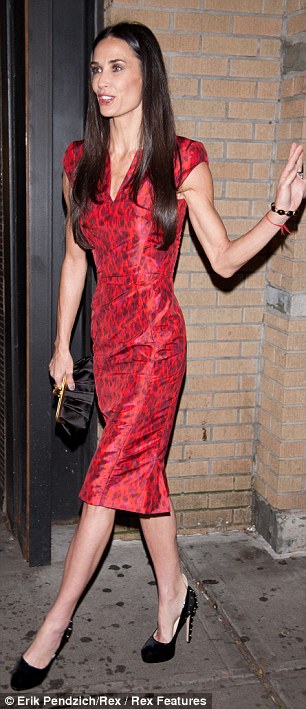 Moore who has allegedly consulted with a divorce was seen several weeks ago with Ashton at the Kabbalah Center in Los Angeles but recently the couple have been seen out separately.