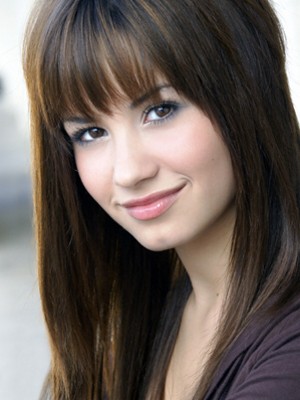 Since Demi Lovato was a child she had struggled with depression, started cutting herself,starving herself  and binged and purged.
As she entered her anxiety filled teenage years and the pressures of the entertainment world to be thin and pretty Demi returned to her destructive behaviors.
Demi says, I basically had a nervous breakdown. I was really bad off. My parents and manager pulled me aside and said, 'You need to get some help.' It was an intervention. I wanted freedom from the inner demons. I wanted to start my life over."
As Lovato stepped onto stage she was filled with intense pressure to be poised and thin it became so intense she would punch the dancers on her tour.
After one particularly bad episode she entered rehab to deal with her inner demons from childhood.
Demi reached out on twitter to actress Catherine Zeta-Jones who has publicly acknowledged her decision to seek treatment for her Bipolar II disorder tweeting, "I don't know Catherine Zeta-Jones personally but what she has decided to do it SO brave.. And SO difficult but worth it… I'm proud of her"