;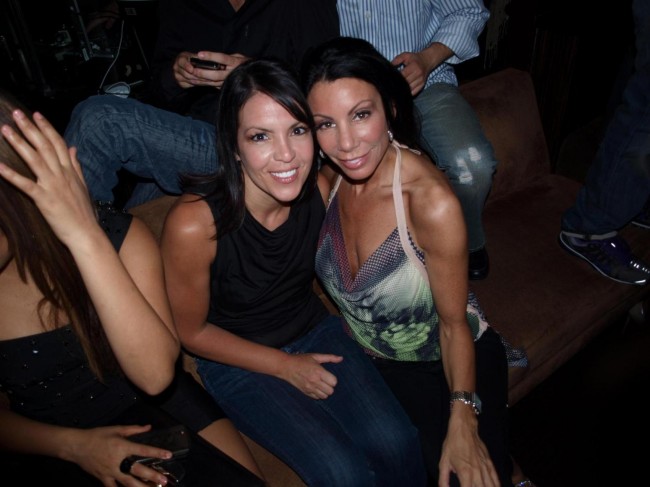 Real Housewife Danielle has been left without a ride to visit (spy on) her cast mates  in Franklin Lakes, New Jersey. According to Life & Style Magazine a bailiff arrived at her home this past Saturday to repo her white Range Rover.
You should have seen the begging," a source said.
"Danielle pleaded with the repo guys but they had their job to do, and they did it."
Meanwhile Danielle's girlfriend Pop Singer Lori Michaels is reportedly having an affair with a sexy back-up dancer Courtney Lynch. Sources say Danielle is crazy about Lori but doesn't realize she has another lady on the side.
"Danielle is crazy about Lori, but doesn't know she's seeing another woman," a source said.

"Lori is a proud, openly gay woman, and the relationship with Danielle is just an amusing sidetrack for her. She's really with Courtney.

"And if Danielle expects something serious and long-lasting with Lori, she's going to end up being
DANIELLE STAUB & LORI MICHAELS-REAL CLOSE POP REMIX