;
LeAnn Rimes, 28,  wanted to set the record straight over recent photos she appeared to be too thin. She posted this picture via twitter of herself in a bikini to dispel the rumors she was rail thin.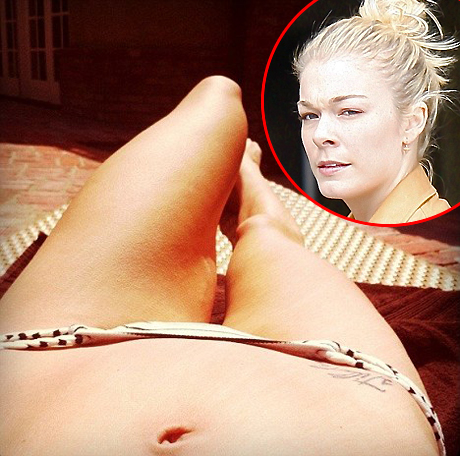 Rimes tweeted earlier this week, "Dear Lord! I do not workout too much nor do I starve myself. I'm so over this and moving on."
I hate to say it but  LeAnn draws attention and criticism  to herself that she says she does not want by continuing  to tweet  about her life with Eddie instead of keeping her private life private and ignoring feedback from detractors.
Rimes plans to marry fiance Eddie Cibrian,37, later this year. Wonder if Eddie's ex Brandi Glanville will make an appearance at the wedding