;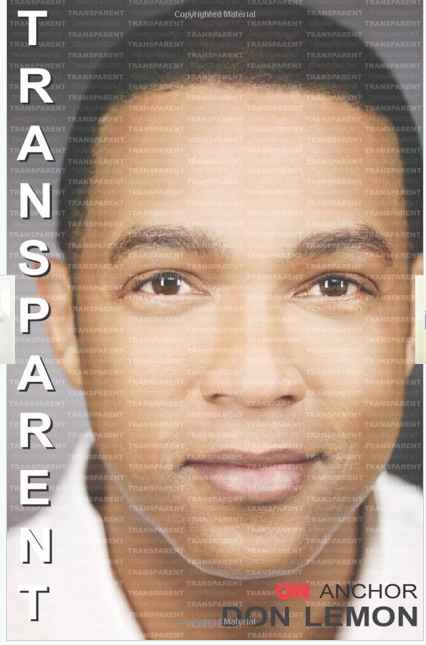 CNN Anchor Don Lemon, an Emmy award-winning journalist, talks about getting personal on air and growing up gay in the Deep South in his new memoir "Transparent".
Lemon grew up the youngest of three children and was encouraged by his family to dream big. "I grew up believing that I could be the president of the United States," he says. "I was told I could be whatever I wanted."
Lemon the youngest of 3 children received support and encouragement growing up in his small Louisiana community but being gay and living in the Deep South left him feeling different from other kids. "I think it made me keener about human behavior," says Lemon, who came out to his family after moving to New York to go to college. "I felt empathy for people who were shunned, who were bullied, who were teased. It made me more aware of the human condition at an early age. I don't know if I would have the same take on world matters and social issues if I were not gay," Lemon said.
The 45-year-old journalist was a correspondent for the NBC Nightly News and Today before landing the coveted spot as a CNN anchor. In 2009 he was named one of the most influential African-Americans in America.
"The book is called Transparent, but it could be called Transformation," he says. "It was originally going to be an inspiring story about how I became successful, but when I started writing it all of these other things came out. And as I would read it back and become emotional, I said, 'If I'm going to write a book, I need to tell everything. I need to be transparent.' "
Lemon was overwhelmed by multiple messages of support for his courage and candor on air when he revealed he was sexually molested as a child while doing an interview on the subject which he says was spontaneous. In the book the anchor says, "I haven't been in the closet for a long time," he says. "It was just something I didn't talk about in interviews. But I would date people and I would be out." "I never played that game, that on-the-down-low thing," he says. "I was too self-aware and I respected myself enough — and women enough — to not play that game." For the past four years, Lemon has been dating a producer who works in television.
"I do feel it's important for other people to take the leap," he says, "but they should do it in their own time. It's very personal. People being honest and open about who they are can only make things better. I'm very proud of what I'm doing and I hope it inspires other people to do the same."