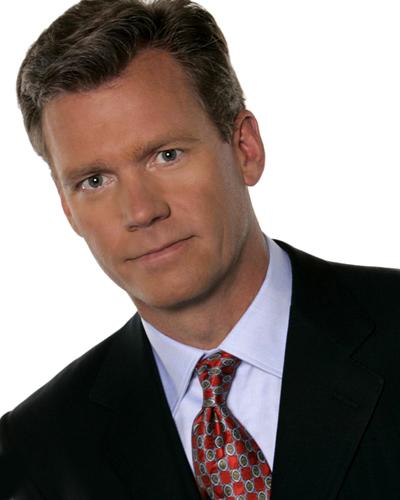 Chris Hansen of NBC News has made a name for himself on his controversial show 'To Catch A Predator' with hidden camera stings of internet predators, now the cameras have turned on Hansen revealing a 4 month affair with a 30 year of Florida journalist 20 years his junior.
Hansen has worked for NBC for two years but has become higher profile with his controversial Dateline series.
The NBC reporter was caught on camera by the National Enquirer on a romantic dinner with Kristyn Caddell at the Ritz-Carlton hotel in Manalapan, Florida before spending the night at her Palm Beach apartment.
The married host met the 30 year old blonde in March at the Blue Martini Lounge in Palm Beach when Caddell introduced herself to Hansen in the VIP area, a source said there was an "immediate physcal attraction". The couple ended up going back to his room at The Colony Hotel in Palm Beach with Caddell boasting to friends she had spent the night with Hansen.
The couple have allegedly continued their affair over the past four months in Miami, Palm Beach and with Caddell flying to New York to meet the NBC host.
According to a source, "he's telling her he loves his wife too, but they've grown apart over the years, and she's not sure what he should do.'
Hansen lives with his wife Mary, 53, and their two sons in Connecticut.