;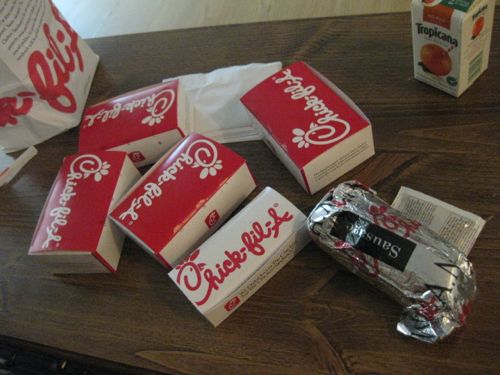 The Chick-fil-A name has been removed from banner ads promoting a marriage event sponsored by the antigay Pennsylvania Family Institute.

The company tweeted that it was "looking into the issue" on Tuesday but has yet to issue an official statement. Chick-fil-A had been listed as a sponsor for February's "The Art of Marriage" event, sponsored by the conservative, antigay group.

This isn't the first time the restaurant chain has been taken to task for its support of antigay groups. In 2009, Change.org reported Chick-Fil-A had supported Focus on the Family.
Dan Cathy COO Chick-fil-A