;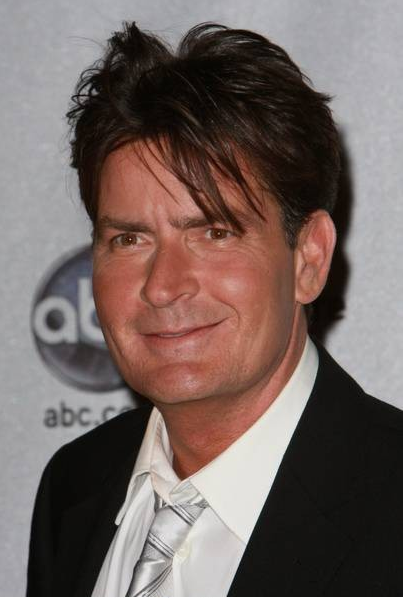 According to RadarOnline:
Charlie Sheen submitted to a blood and urine drug test at his Los Angeles mansion given by an independent lab contracted by RadarOnline.com, Sheen tested negative for all illegal substances. The urine sample came back negative for amphetamines, barbiturates, benzodiazepines, cannabinoids, cocaine metabolite, methadone, opiates, phencyclidine and propoxyphene.
A spokesperson for the lab stated that the test administered to Sheen would only provide a short window into Charlie's life adding, "it will be out your system in a very short time span, regardless of how long the person has used cocaine. Marijuana stays in your system longer if you are an habitual user, typically 7-14 days. "Charlie is currently negative at the time the test was taken and there was no recent usage 24-72 hours prior to us doing the collection."

Sheen also allowed his drug test to be filmed stating, "this is actually awesome, this is so bizarre, dude," Sheen told Radar Senior Executive Editor Dylan Howard.
"Sheen also sat down with RadarOnline.com for a no-question-off-limits exclusive video interview, in which he addressed his sobriety, the ongoing war with his bosses plus his lifestyle."

The Two and a Half Men star has been in a war of words with CBS and Warner Bros. Television after they shut down production of his hit show.
On his war with the studios Charlie stated, "the war is that they're trying to destroy my family,"I take great umbrage about that, and defeat is not an option." Charlie added,"they picked a fight with a warlock, they're trying to take all my money and leave me with no means to support my family. It's not rocket science."

The New York Post reported today Sheen is prepared to sue CBS, Warner Bros. and Two and a Half Men creator Chuck Lorre for $320 million for mental anguish. In the lawsuit Sheen was expected to demand payment for the ninth season of the show which could be filed as early as today.
Charlie went on to say CBS owed him an apology and a raise of his $1.8 million an episode saying his was "underpaid". and would not return to the sitcom unless he was paid $3 million.