;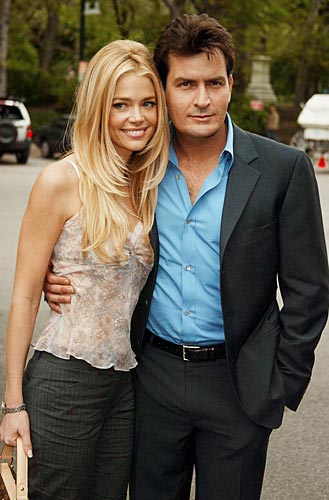 Charlie "tiger blood" Sheen says he will continue attacking his former wife Denise Richards during his stage show until she returns a dog he says she took and will not return.
During the Cleveland stop of his "Torpedo of Truth" tour Charlie led the audience in a vicious chant against the mother of two of his children.
"You can trash Denise all you want, but one thing you can't say is that she loves and cares for her animals," a friend of the star says. "These poor dogs were in a terrible condition when he gave them back to her." One of the pugs died of malnutrition after Denise took the two dogs from Sheen's home.
According to Popeater's Rob Shuter, Charlie has killed at least 3 pets:
"A source with direct knowledge of the situation says Denise will never return the pets because she claims at least one dog and two lizards have died under his supervision in the past."
"His Chinese water dragon died because he didn't take care of it and a while back, when he was married to Brooke, his bearded dragon fell in the pool and died. Again nobody was watching the poor thing."