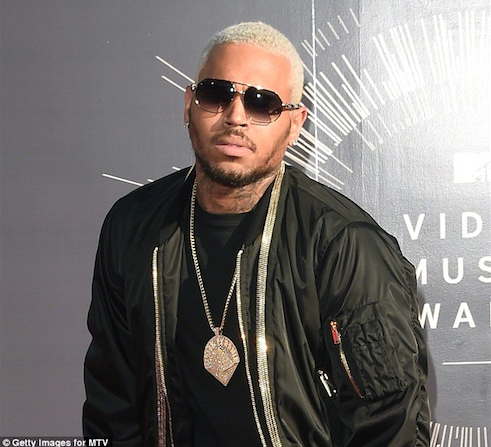 Nearly 4,000 people have died of the deadly ebola virus mainly in three West African countries, Liberia, Sierra Leone, and Guinea.
Chris Brown has been ridiculed for a bizarre tweet Monday in which he claimed the virus was a form of population control.
After receiving hundreds of criticism from some of his 13.6 million followers he backtracked and tweeted "Let me shut my black ass up?"
His first post has so far received 12,000 retweets and has not been deleted by the singer.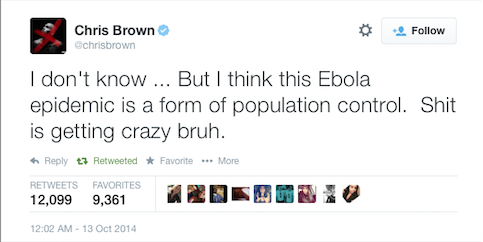 Comedian Warren Holstein tweeted: 'Chris Brown tweeted that Ebola is "a form of population control." He should try it.'
Kevin Hildebrand said: 'Let's keep in mind that Chris Brown is a complete idiot, so his theory of Ebola is equal to a rant from a village idiot.'
Wayne Durham tweeted: 'The stupid gene is strong in Chris Brown.'
There is no vaccine for the virus, with the UN expecting the outbreak to continue for at least three months.