Madonna was the first artist to premiere a music video on the file sharing app Snapchat with 100 million active monthly users with roughly 70 percent of those being woman Madonna's targeted audience.
In her new her music video for "Living for Love" Madonna plays a matador to men dressed as bulls in a red arena that glitters red electric, infused with the excitement of the Moulin Rouge. This is Madonna at her best, in control and master of the stage which has kept her at the top of the charts for an unprecedented 33 years.
"Living for Love" was directed by French duo Julien Choquart and Camille Hirigoyen, otherwise known as J.A.C.K., and edited by Danny B. Tull, who worked on "4 Minutes" and has also worked on several other Madonna videos. The full CD Rebel Heart will be released on March 6, 2015.
Madonna will take to the stage Grammy night on CBS  Sunday Feb 8 to to slay the bulls in "Living for Love".
I'm attending the event as a special guest of Microsoft's Lumia team and will provide special coverage of red-carpet fashions, the awards show and the after-event parties. Follow my Twitter feed and Instagram posts for exclusive content.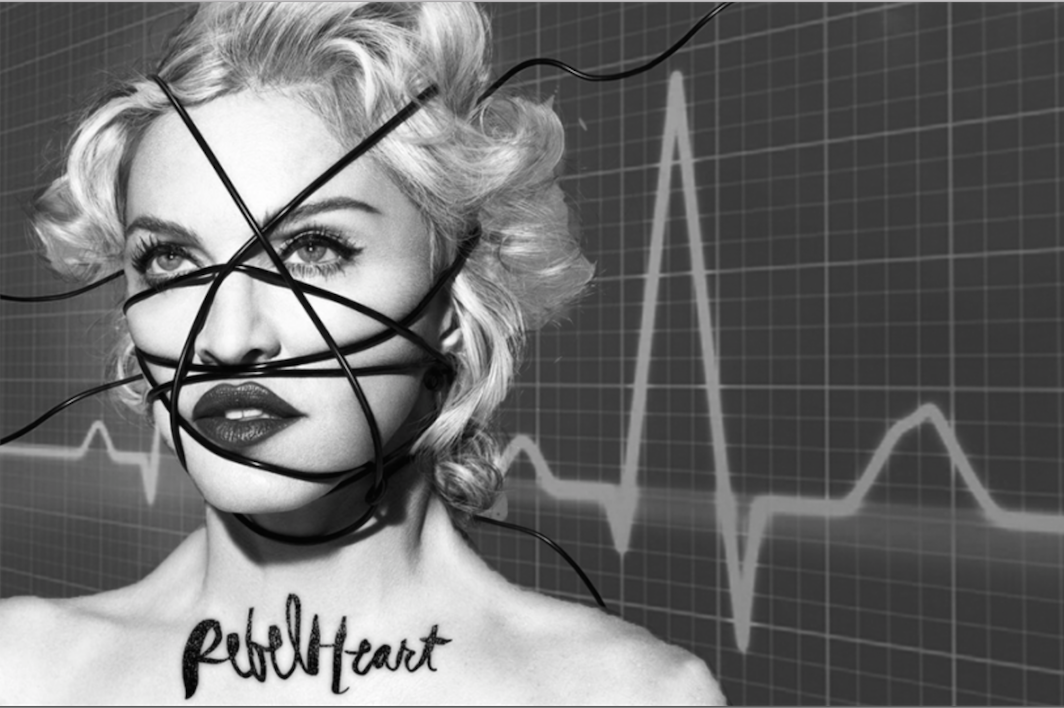 1. "Living for Love"
Madonna Thomas Wesley Pentz Maureen McDonald Toby Gad Ariel Rechtshaid U. Emenike
Madonna Diplo
2. "Devil Pray"
Madonna Tim Bergling Carl Falk Rami Yacoub Savan Kotecha
Madonna Avicii Blood Diamonds Dahi Falk
3. "Ghosttown"
Madonna Jason Evigan Sean Douglas Evan Bogart
Madonna Billboard
4:08
4. "Unapologetic Bitch"
Madonna Pentz Rechtshaid McDonald Gad
Madonna Diplo
5. "Illuminati"
Madonna Gad McDonald Larry Griffin Jr. Mike Dean
Madonna Kanye West Dean Charlie Heat
6. "Bitch I'm Madonna" (featuring Nicki Minaj)
Madonna Pentz Rechtshaid McDonald Gad
Madonna Diplo Sophi
7. "Hold Tight"
8. "Joan of Arc"
9. "Iconic" (featuring Chance the Rapper and Mike Tyson)
10. "HeartBreakCity"
11. "Body Shop"
12. "Holy Water"
13. "Inside Out"
14. "Wash All Over Me"