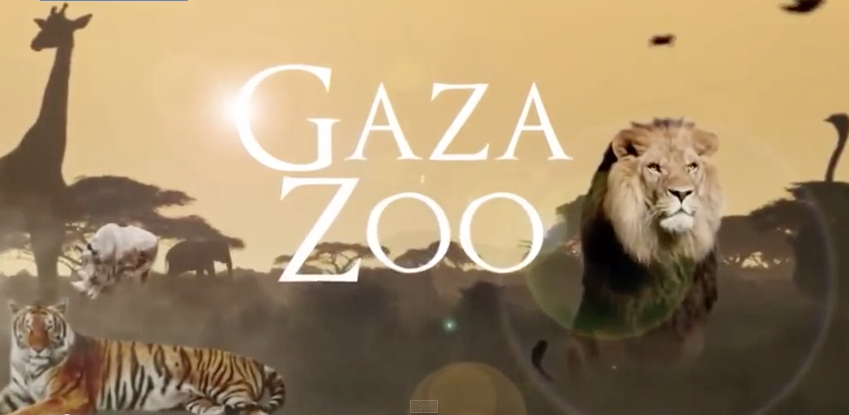 Dozens of animals have wasted away from thirst or hunger at Khan Younis zoo since its inception in 2008 in the impoverished Gaza Strip home to 4 other zoos in a densely populated coastal area of 1.7 million people ruled by Islamic Hamas militants.
There is no governmental body in Gaza that oversees zoos, and no animal rights movement in the region, this leaves the animals and facilities virtually unsupervised. A zookeeper is not on the premises at Khan Younis zoo and medical treatment is done by consulting over the phone with zoo veterinarians in Egypt. With this level of care, animals are receiving basic or nonexistent treatment.
Dozens of the 65 animals have died at the zoo which included ostriches, monkeys, turtles, deer, a llama, a lion and a tiger. They were among the many animals that were left without food and water zoo owner Mohammed Awaida says during the Palestinian-Israeli conflict. During Israel's 2008 military offensive against Hamas which began in December and continued for 3 weeks, Mr Awaida says his staff was unable to reach the zoo and many of the animals died from neglect and starvation.
The zoo has a tradition of stuffing and embalming the animals that die and return them to their enclosures. The zoo has ten embalmed animals on dismay in makeshift exhibits fashioned from fencing salvaged from Jewish settlements that Israel dismantled in 2005. Gaza's zoos have also resorted to painting white donkeys with black stripes to look like zebras because it was too expensive to replace them during the Israeli offensive.
Hassan Azzam, director of the veterinary services department in Gaza's ministry of agriculture, said: 'We have humble capabilities,' but the ministry encourages zoos.
This slideshow requires JavaScript.
This zoo is an extreme example of the mistreatment and neglect of animals due to extenuating circumstances but there are other zoos worldwide where the treatment of captivate animals is deplorable.
From an animal rights standpoint, we do not have a right to breed, capture and confine other animals, even if they are endangered. Animals in captivity suffer from stress, boredom and confinement.
The vast majority of captive breeding programs do not release animals back into the wild. The offspring are forever part of the chain of zoos, circuses, petting zoos, and exotic pet trade that buy, sell and barter animals exploiting them.
If people want to see wild animals, they can observe wildlife in the wild, visit a sanctuary or watch them on TV. A true sanctuary does not buy, sell, or breed animals, but takes in unwanted exotic pets, surplus animals from zoos or injured wildlife that can no longer survive in the wild.
If zoos are teaching children anything, it's that imprisoning animals for our own entertainment is acceptable.