;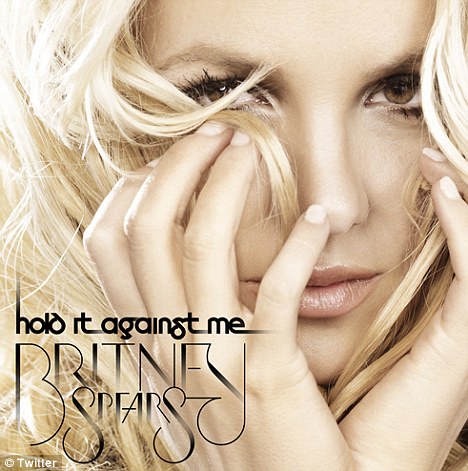 According To MailOnline:
The pop star unveiled the cover art for her new single, 'Hold It Against Me' via social networking site, Twitter.

Sultry: Britney's new album cover which she revealed on Twitter today shows the singer in a sexy light
The 29-year-old also revealed that the single is going to be officially released in the next few days.

'Heard an early demo of my new single leaked. If u think that's good, wait til you hear the real one Tuesday,' she tweeted.
The track is off her upcoming album, produced by well known industry figures, Max Martin and Dr. Luke.
Luke recently revealed that he wanted the sound of the new album to 'get harder' and 'maybe a little more deep into electronic – grimier.'
Earlier today, the demo track that was reportedly leaked was said to not contain vocals from Britney, but another singer that remains unknown.

The new release will be the seventh studio album for the successful pop singer
The song is described as 'an upbeat, dance/pop tune with a pulsating beat.'
The new single will be the first from the singer since her last hugely successful album Circus, released in December 2008.
It became one of the fastest-selling albums of the year and sold four million copies worldwide.
Earlier this month, Britney also announced via Twitter that the new full album will be released in March 2011.