;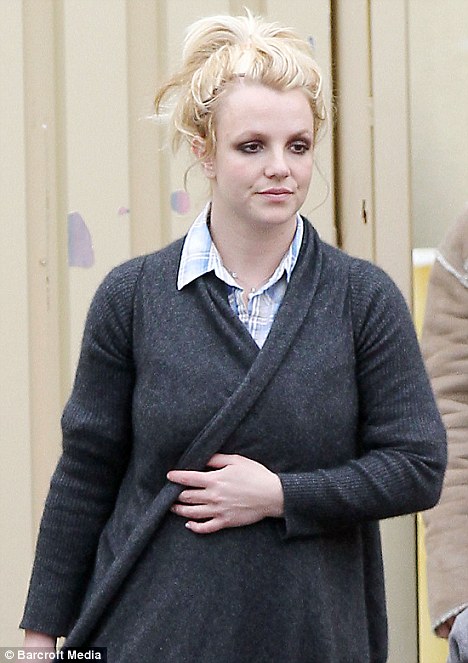 According To MailOnline:
She showed some potential in the wardrobe department last week.
But just days after looking groomed and polished, Britney Spears has taken several sartorial steps backwards and reverted to her customary scruffy style.
The singer was photographed yesterday in Los Angeles wearing an unflattering cardigan over a checked shirt with her scraped back hair reveal her scraggly hair extensions.
Looking tired: She was pictured carrying her younger son Jayden James as she chatted on the phone
With her expressionless face, the singer looked somewhat down in the dumps – which is surprising as she is no doubt destined for yet another No.1 single.
The 29-year-old star releases her comeback track – Hold It Against Me – tomorrow (January 11) to U.S. iTunes stores.