;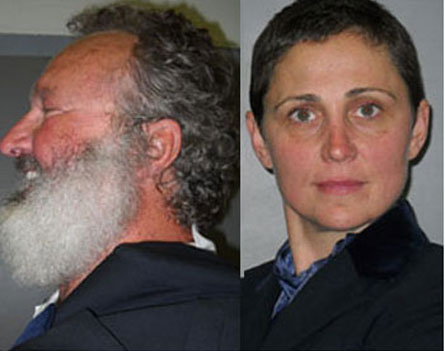 For the second time in two years Randy and Evi Quaid were arrested this time for residential burglary in Montecito adjacent to Santa Barbara. A realtor was sent to the home by the owner when the alarm for the guest house went off.
There were numerous footprints located inside, dirty dishes in the sink and the Quaids clothes were in one of the closets. The Quaids had also broken a $7,000 mirror over a fireplace and instead placed a picture of themselves were the mirror once hung.
A contractor who was working on the property told the police the Quaids had done approximately $5000 in damage to the guesthouse.
The Quaids initially told the Sheriff they had owned the property since the 1990's but the realtor produced documents that the new owner purchased the property from the Quaids in 2007. At that point the Quaids were  taken into custody by the Sheriff with Evi physically resisting resulting in an additional charge.
Robert Sanger the Quaids Los Angeles attorney told People Magazine:
"This was a civil matter being handled by Mr. and Ms. Quaid's civil lawyers in Los Angeles. The Santa Barbara Sheriff has now become involved. My policy is not to comment on pending cases. We will address the issues in court if a case is filed."