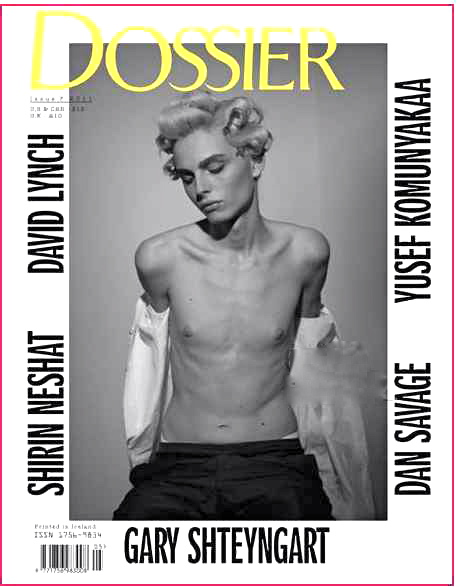 The cover of this month's Dossier Magazine features an androgynous Jean Paul Gaultier model Andrej Pejic who appears topless.
Barnes and Noble and Borders have been told by the publisher that the cover model is  male but the book retailers have decided the image of a shirtless man is to risqué, and is covering the cover with black poly bags that Dossier is financially responsible for.
Considering many of the magazine covers in these two retailers this seems a little extreme after being told the cover model is male. Whats your opinion did the book sellers overreact?