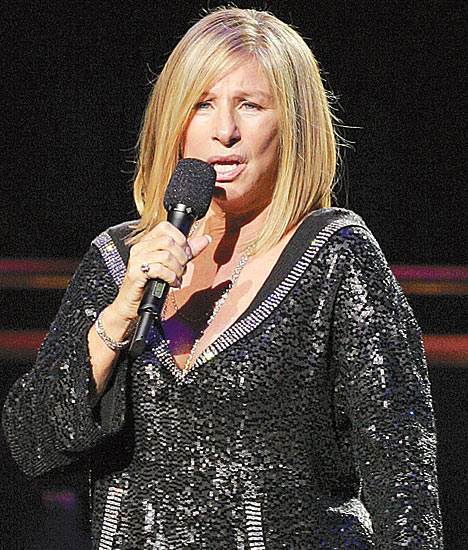 Friday night in Los Angeles Barbra Streisand was honored by MusicCares the film and music superstar was asked by ET's Nancy O'Dell how she felt about "Glee" singing many of her tunes on the show and if she would ever do the show if asked. Streisand responded "Not if I can help it". The film legend went on to say,"My niece, my young niece saw 'Funny Girl' on DVD and said, 'How come you're singing so many songs from 'Glee'?'"
Barbra was more complementary to Lea Michele stating," she's pretty good".
MusiCares kicks off the Grammy weekend and culminates with Streisand performing on Sunday's show.