;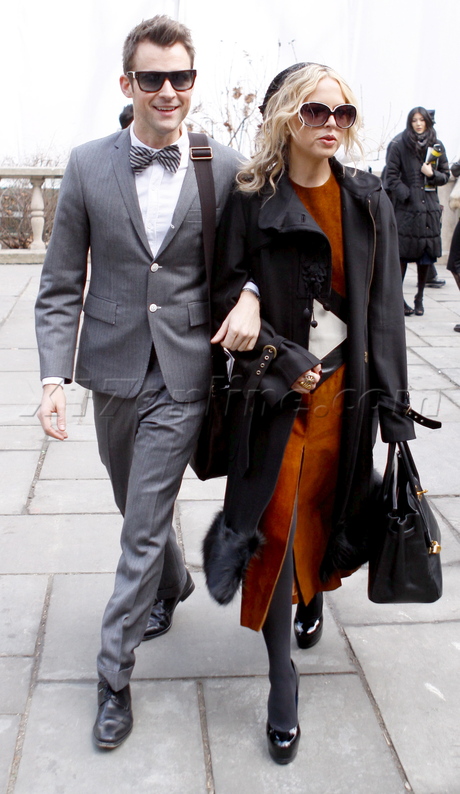 Rachel Zoe and her assistant Brad Goreski of The Rachel Zoe Show have decided to go their separate ways and are calling their split  "amicable" although reports are to the contrary.
Brad stated in People Magazine:
"I love Rachel and she's taught me everything I know," Goreski, 33, tells PEOPLE exclusively. "But there's a point where either I do it now or I'll never know what it's like to spread my wings and soar." Breaking the news to Zoe about a month ago was nothing short of "major." "We couldn't stop hugging and we couldn't stop crying," she says. "He did this with such class and elegance. And I get it. I just told him, 'I'm here for you always.'" Goreski is counting on that. "I hope she'll continue to teach me more and more," he says.
But sources close to the two say it was an ugly spilt and report:
"Brad was sick of doing all the work while Rachel got all the credit," a fashion insider tells me. "While Rachel feels used by Brad. She feels as if she taught him everything and the second he got a chance to leave her high and dry he did." "Fashion week was definitely the turning point," a friend of Rachel's tells me. "Brad was sitting on the front row of every show and getting invited to as may events as his boss. However the final straw was when Brad appeared on the cover of The New York Times style section. Rachel hit the roof and reminded him he was her assistant and it was called 'The Rachel Zoe' show not the Brad Goreski show. That was the moment that the two of them were over."
"Sources tell me that Brad has already been approached by several production companies about staring in his own fashion reality show. No news yet on whether or not Rachel's stable of celebrities, including Demi Moore, Kate Hudson, Cameron Diaz or Anne Hathaway will remain with Zoe or follow Brad."